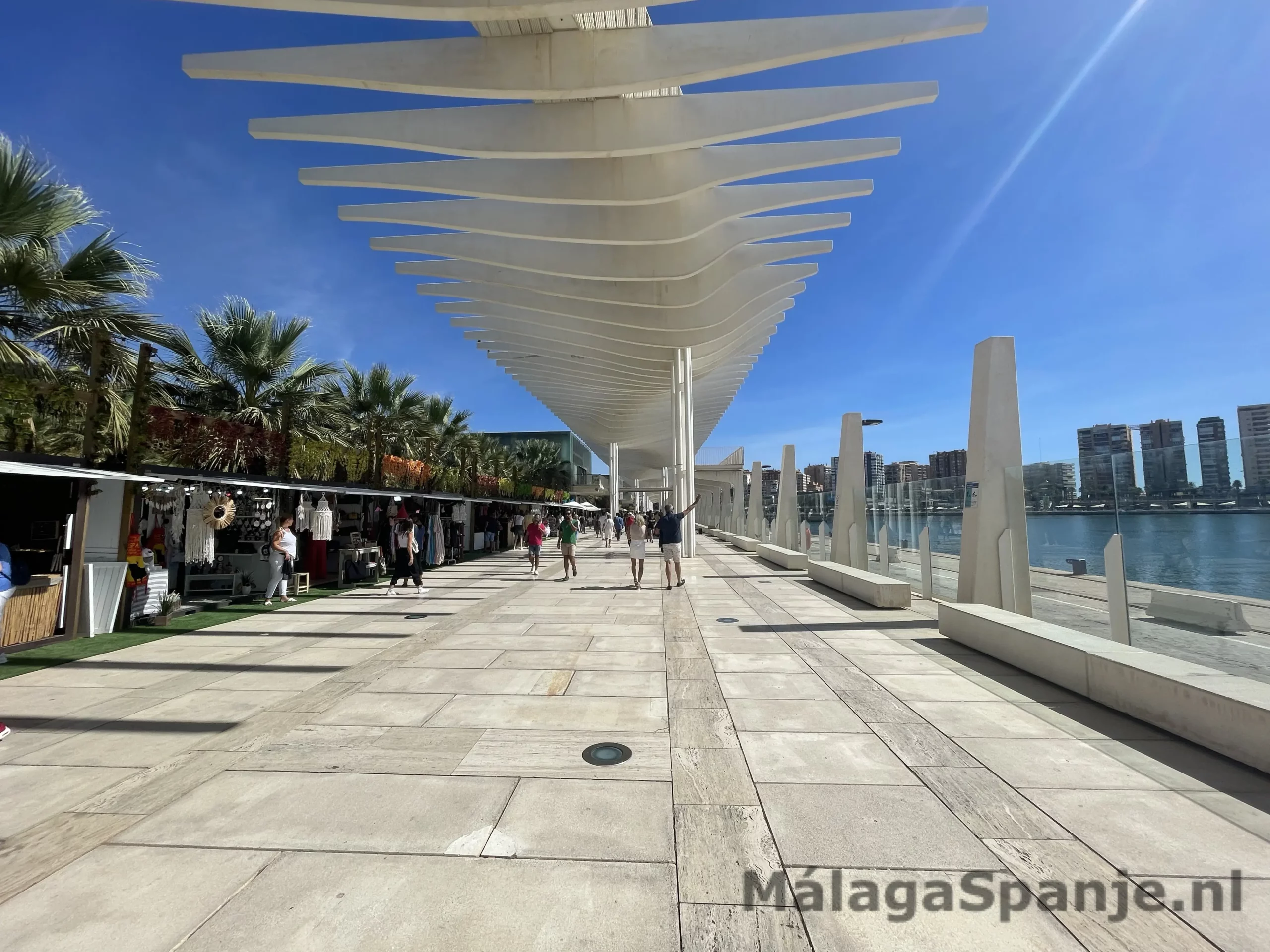 Málaga
Spanje.nl
Welkom bij MalagaSpanje.nl Hier kun je alles vinden over de prachtige Spaanse Kustplaats Málaga en omgeving. Van citytrip tot vakantie in een luxe villa met zwembad, van bedrijfsuitje tot huizen kopen. Alles wat je wil weten over Málaga van A tot Z.
Malaga Spanje heeft een rijke geschiedenis die teruggaat tot de Feniciërs en Carthagers. Het werd later een belangrijke stad onder het Moorse bewind en speelde een cruciale rol tijdens de middeleeuwen. Vandaag de dag zijn er talloze historische bezienswaardigheden in de stad die getuigen van haar oude erfgoed. Een van de meest opvallende is het Alcazaba-fort, een Moors kasteel dat een prachtig uitzicht biedt over de stad en de Middellandse Zee. Naast het Alcazaba bevindt zich het Romeinse theater, dat dateert uit de 1e eeuw voor Christus en een intrigerend inzicht biedt in het leven in die tijd. Wandelend door de smalle geplaveide straten van de oude stad, ontdek je schilderachtige pleinen, sfeervolle cafés en historische kerken. De Kathedraal van Malaga Spanje, ook bekend als La Manquita vanwege zijn onvoltooide toren, is een ander architectonisch juweeltje dat je niet mag missen. Het interieur is indrukwekkend en herbergt een schat aan religieuze kunstwerken.
Een bezoek aan Malaga Spanje is niet compleet zonder het geboortehuis van Pablo Picasso te bezichtigen. ablo Picasso, een van de meest invloedrijke kunstenaars van de 20e eeuw, is geboren in Malaga, Spanje, op 25 oktober 1881. Zijn volledige naam is Pablo Diego José Francisco de Paula Juan Nepomuceno María de los Remedios Cipriano de la Santísima Trinidad Martyr Patricio Clito Ruíz y Picasso. Hoewel hij later vooral geassocieerd wordt met steden als Parijs en Barcelona, heeft zijn geboorteplaats Malaga Spanje nog steeds een bijzondere band met zijn leven en werk. Zijn geboortehuis is omgebouwd tot het Picasso Museum. Hier kun je een uitgebreide collectie van zijn werken bewonderen, van zijn vroege schetsen tot zijn meesterwerken.
Wat eten betreft, heeft Malaga Spanje een rijke culinaire traditie die teruggaat tot de Fenicische en Moorse overheersing. Probeer zeker de beroemde "pescaíto frito", gefrituurde vis, en "espetos de sardinas", sardines die aan een spies worden gegrild boven een open vuur. Een andere lokale specialiteit is "porra antequereña", een heerlijke koude tomatensoep. Vergeet niet te genieten van de lokale wijnen en zoete "Malaga Virgen" dessertwijn. Voor natuurliefhebbers is Malaga Spanje een uitstekende uitvalsbasis om de prachtige omgeving te verkennen. De nabijgelegen bergen bieden talloze wandelpaden en adembenemende uitzichten. Het natuurpark Montes de Malaga Spanje is een populaire plek voor wandelaars en vogelaars. Als je wat verder wilt reizen, kun je het pittoreske dorpje Frigiliana bezoeken, dat is uitgeroepen tot een van de mooiste dorpen van Spanje, of de beroemde Caminito del Rey, een adembenemend wandelpad langs de steile wanden van een kloof. Malaga Spanje is ook een uitstekend startpunt voor het verkennen van andere nabijgelegen steden en dorpen aan de Costa del Sol. Bezoek het chique Marbella met zijn luxe jachthaven en exclusieve boetieks, of ontdek het pittoreske Nerja met zijn prachtige stranden en indrukwekkende grotten. Kortom, Malaga Spanje is een stad die alles heeft: geschiedenis, cultuur, stranden, natuur en heerlijk eten. Of je nu een geschiedenisliefhebber, een strandliefhebber of een fijnproever bent, deze charmante stad aan de Costa del Sol zal je zeker betoveren met haar unieke karakter en warme gastvrijheid.
Recente Artikelen over Malaga
Malaga Spanje staat ook bekend om zijn bruisende sfeer en uitstekende winkelmogelijkheden. De autovrije winkelstraten in het centrum zijn bezaaid met boetieks, warenhuizen en ambachtelijke winkels. Je vindt er een overvloed aan lokale producten, waaronder keramiek, olijfolie en heerlijke Spaanse ham. De centrale markt, Atarazanas, is een must-visit voor fijnproevers en biedt een overvloed aan verse producten en traditionele lekkernijen. De Costa del Sol is beroemd om zijn prachtige stranden en Malaga Spanje is geen uitzondering. De stad beschikt over kilometerslange zandstranden waar je kunt genieten van de zon, zwemmen in de azuurblauwe wateren en talloze watersporten kunt beoefenen, zoals jetskiën en windsurfen. Het strand van La Malagueta is een van de meest populaire stranden en is gemakkelijk bereikbaar vanuit het stadscentrum. Malaga Spanje heeft ook een bruisend nachtleven met een scala aan bars, restaurants en nachtclubs die open blijven tot in de vroege uurtjes. Of je nu op zoek bent naar een ontspannen avond met live muziek of een wilde nacht dansen, Malaga Spanje heeft voor elk wat wils. De wijk Soho is vooral bekend om zijn levendige straatkunst en trendy uitgaansgelegenheden.